Artists want to make a song to be remembered by, and this does happen quite regularly. Whether it's Sugarhill Gang's Rapper's Delight or J-Kwon's Tipsy, hip-hop has some memorable songs. But every now and again there's some songs released, that change the whole complexion of hip-hop. Classic songs still bumped today from years ago or some new ones that fans of 'strictly old school' love.
In this article I'm going to highlight some of those songs that changed the landscaped of hip hop when they were released, for better or for worse. These can be from past or present and I'm not saying that they're the most influential songs of all time, but they're just a 10 out of many songs that changed hip hop.
Tupac – Hit 'Em Up
The greatest diss song of all time had to be on this list. Pac went so hard that people didn't know what to make of it and it was a reply to a song that might not have even been about him! What made this song a game changer wasn't just the send for Biggie, but the send for Mobb Deep, Chino XL and anybody associated with Biggie. Pac also stated "my '44 make sure all yo' kids don't grow" which is just a testament to how crazy he was on this. Everything about it screamed change in the game, as there wasn't any subliminals anymore, East vs. West was very, very real.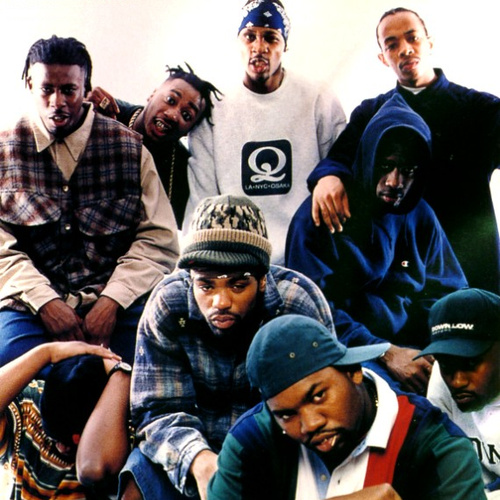 Wu-Tang Clan – Protect Ya Neck
A song that only cost $300 to record but earned the Wu oh so much money. Protect Ya Neck is a hip hop classic and it was the song that introduced the world to the Wu-Tang Clan. 9 members from the Shaolin Slums (only 8 were on this though) came through and ransacked the whole game, illustrating how effectively the numbers game in hip hop can be. Everybody on this went hard, especially Method Man. The low budget black and white video accompanied the low budget, eerie beat song and the whole game came to a stand still as they demolished their way through the figurative glass ceiling of hip hop.
Big Sean ft. Kendrick Lamar & Jay Electronica – Control
A song immortalised in modern hip hop history, Kendrick was on one in the summer of 2013. A heavy hitting, jaw dropping verse from Kendrick in the middle of the song had the world a buzz, as he seemingly sent for 11 of the dopest rappers in the game – including the two on the song. Alongside this he claimed to be a "Muslim on pork, Makiavelli's offspring, I'm the king of New York" which was unheard of in 2013. A west coast rapper throwing shade at the East Coast and claiming to be their King, damn Kendrick! A host of names sent back and since then the game has been on edge and at their best to try up the bar. Not to take anything from Big Sean who also had a crazy verse, but Kendrick shone to bright, Jay Electronica was unlucky to follow.
Immortal Technique – Dance with the Devil
Storytelling at it's very best. Underground genius Immortal Technique laid down one of the hardest, realest, deepest tracks of all time in 2001 with an ending so mad you'll listen to the track over and over and think what the fuck. Seriously, I cannot praise this song enough, and when the world heard it they stood up and took the underground seriously. Technique was loved for his storytelling ability and hip hop took an even bigger liking to the New York scene. There was more depth in this track than most released before and since this people have not only speculated on if there is any truth behind the track but also tried to find a better form of storytelling.
Snoop Dogg – Gin & Juice
Snoopy D-O-Double G. He really set a new trend here, that easy listening, classic west sound really did generate from the likes of Snoop. Doggystyle was an inventive album that pushed the boundaries of hip hop and helped usher in a new sound, and this song sums the album up nicely. A song regularly sampled, referenced and just played is enough of a reason to be on this list. Snoop changed the game when he made this and the East were put on notice as the West were really stepping up at this point.
NWA – Fuck The Police
If you've seen Straight Outta Compton this summer, you'll know the importance of this song – chances are if you're reading this you'll know it too. Fuck The Police was influential in that it spoke the truth, and it expressed how youths from that time (and sadly now) felt. NWA held nothing back as they relentlessly threw shade on the Police and did so in not only humorous fashion, but also raw and gritty. The lyrics still echo round the hip hop world and people really praise this song as a brilliant use of freedom of speech. NWA made a hit here, and this time the whole world – not just music – took notice.
https://www.youtube.com/watch?v=1M8vei3L0L8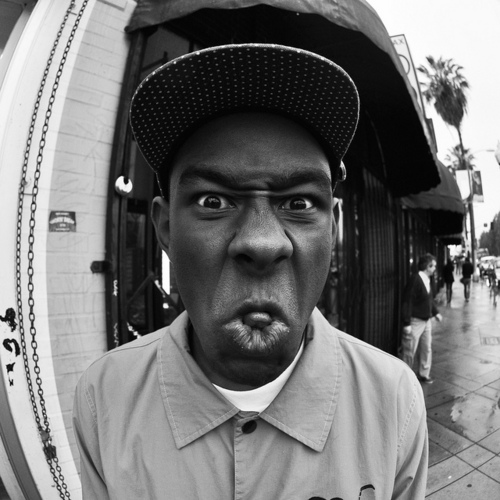 Tyler, The Creator – Yonkers
Horrorcore made it big. Previously Eminem had released Kim which was pretty gruesome, but never really got recognition. Yonkers however got attention, the visuals and the lyrics blended so well together and people didn't really know how to react. He'd been about before this with his debut album BASTARD, and fans of that knew what to expect. But when this became an internet sensation, he was taken a lot more seriously and gained a mass of followers. Since this Tyler hasn't looked back and it's quite surprising to think about his success considering the content of his songs. Whatever works though, Tyler made a dope song, with a harrowing beat and some hard lyrics. Props to him.
Eminem – Stan
Like I mentioned with Yonkers, Eminem was horrorcore before horrorcore was cool. Back when this type of stuff was looked upon even funnier than now, he released the abstract Stan. Oh how this song blew up. Nobody could predict the success of this song, a collaboration with Dido saw it turn into a collab with Elton John at the 2001 Grammy's. This song really helped Em get even more recognition and adoration, the storytelling was strong in 2001 (as seen with aforementioned Dance with the Devil) as this was a mainstream smash. A song about an over obsessed fan who does/says some rather rash – to the say the least – things, really gathered a lot of critical praise. What made it change hip hop was the fact a white boy had done it better than others in the game, one many thought he wouldn't be able to survive in.
https://www.youtube.com/watch?v=w4dZ2pcLMCs
Warren G ft. Nate Dogg – Regulate
Arguably one of the most influential hip hop songs of all time, Regulate brought in the G-Funk era. West was on the rise, and this smooth song helped elevate the status of any west coast rapper. Everything about it was just perfect and easy listening, Nate Dogg's simple delivery is still praised today. In fact, the whole song is still heralded as one of the greatest hip hop songs ever, and it's not a surprise to anyone who knows the song. Originally featured in the movie Above The Rim, it has gone on to be used in several media texts, making it one of the most notorious hip hop classics of all time.
Notorious B.I.G – Juicy
It's well documented Biggie didn't really want to make this song. A commercial joint with a cheesy hook, this was far from your Microphone Murderer Biggie Smalls, but boy did he make it work. Mtume's original Juicy Fruit seemingly wouldn't ever work in hip hop, but; Diddy, Biggie & ultimately Pete Rock made it happen. This really made hip hop popular, and also saw Biggie establish himself as a star. Commercially brilliant and recognised as an underground rapper's big hit, nobody had reason to criticise it. Nowadays rappers often try to recreate the success of this, by putting a cheesy, sampled hook out in between some nice verses, but it doesn't worked and their credibility almost immediately disappears, but due to Biggie's status, flow, ability & style that never happened to him.
[KiwiClickToTweet tweet="The 10 songs that changed hip hop and why they made #hiphop what it is today" quote="The 10 songs that changed hip hop and why they made hip hop what it is today"]
words by Rohan Parmar