Gorillaz have perfected the craft of making music that's accessible for pretty much every ear. A masterful blend comes to fruition every single time they make an album, one that pushes the boundaries of what a really, well, experimental album can be. Dating back to their eponymous debut Gorillaz, they put a sound together that was quite unlike anything else. Followed up with Demon Days, Plastic Beach & The Fall Damon Albarn and Jamie Hewlett's ubiquitous style and was heavily seen - one that is eclectic in every sense.
One way this has heavily been done is through their use of features. Looking through their feature list, they've had a plethora of names work with them, from: MF DOOM to Bobby Womack to Dennis Hopper. The feature list is always one to check once the album drops, and it always has incredible rappers whether it be the aforementioned DOOM, Mos Def or Kano. With a new album and a new live show just around the corner, Rohan Parmar looks at rappers who need to get in the studio with Gorillaz.
Kendrick Lamar
You can't just be any rapper and get onto a Gorillaz track. They have an ear for talent, and the rapper has to be able to rap over not your usual hip-hop beats, who better than Kendrick? K Dot has definitely proved his worth in recent years, and has showcased his ridiculous talent over an array of different beats with soul, jazz and prog rock infusion all in one. Similar to how DOOM took over the game with crazy flows and crazy beats back in the mid 2000s, Kendrick has done the same but bridged it with the mainstream. This is something music fans would be dying to hear.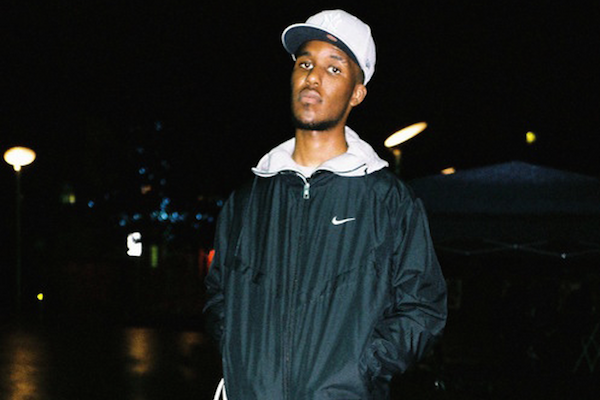 Novelist
Just like when Roots Manuva made a name for himself with a new sound and then jumped on a Gorillaz album, Novelist should very well do the same all these years later. Manuva changed the game with his style, and Novelist created Ruff Sound, a different sound altogether from the sometimes categorical UK Hip Hop and Grime. With this outlandish flavour Novelist brings, he'd be sure to light some flames on a track with the virtual 4 piece.
Raekwon
I'm honestly so surprised there hasn't been any Gorillaz/Wu-Tang collaborations, Raekwon is one of 2 Wu members on this list and it isn't hard to imagine why. His feature on DOOM's 2009 release Born Like This is what I imagine a Raekwon x Gorillaz collaboration to sound like. Dark, gritty beat with The Chef's effortless flow, with underrated lyricism and rhyming schemes. Raekwon has managed to keep himself relevant over the past 20+ years and is someone who can constantly reinvent his sound, a feature with Gorillaz would be incredible.
NorthaZe
Back in 2000/2001, Gorillaz linked up with Phi Life Cypher and even though they didn't feature on the album (Del tha Funkee Homosapien took their place on Clint Eastwood) they still garnered more popularity and were probably able to learn a lot being in the studio with them. That's something that should happen with NorthaZe, two young rappers from Leeds who are really making a name for themselves with their different, intricate and unique sound. The duo have put out two dope projects, and are an underground treat that the pairing of Damon Albarn and Jamie Hewlett would surely love.
Danny Brown
With a sound so distinct yet so different everytime you hear it, Danny Brown is the perfect collaborator for Gorillaz. Being able to transition your sound to be accustomed to any type of beat is something the Adderall Admiral does seamlessly, his last album Atrocity Exhibition is a perfect example of that. Being a rapper who seems to excel even on features, he brings a certain pizzazz, if you will, to any project he's on and is always able to deliver a verse to drop your jaw.
Clipse
This is one I'm dying to hear just for how it could possibly turn out. Clipse were on fire all through the 2000s, their work with Pharrell more specifically is what turned a lot of heads. With their choice of non-standard beats and a laid back but outstanding approach to rapping, Pusha T and No Malice would surely be able to body something crafted by the Gorillaz and another co-producer a la Dan the Automator back in 2001. As for the aforementioned Pharrell, there is supposedly a collaboration floating about somewhere.
Ghostface Killah
Apparently, there was a Ghostface and Gorillaz collaboration around the time of Demon Days, but where on Earth is it? It would be a ridiculously amazing song, as Tony Starks has been without a doubt the most consistent rapper to emanate from the Wu. Similar to Rae's appearance on DOOM's album, the whole DOOMSTARKS sound is something that you'd imagine could be similar to Gorillaz' sound. But saying that, Snoop's feature and also Mos Def's feature on Plastic Beach seemed like something they wouldn't normally do, and surely that wouldn't be a problem for Ghostface.
Childish Gambino
I'm using this Donald Glover as a double up, as his singing voice and his rapping ability would both not go amiss on a Gorillaz record. Over the past few years he's been able to transform himself from seemingly comedic goofy rapper to Grammy nominated artist and Golden Globe winning actor. The creative spark Gambino has paired with Gorillaz ability to just create new sounds completely is something that would have music fans worldwide salivating at the mouth for.
Kojey Radical
Cutting a new path in UK music is Kojey Radical, a quite special case of talent who makes outstanding art pieces really, more than just music but more poetry and social commentary rolled into one and add some awe-inspiring visuals too. He's a musician quite unlike any other I've heard recently and has the perfect voice for a Gorillaz song. His work may not be heard of as much as it should, but it is nothing less than superlative.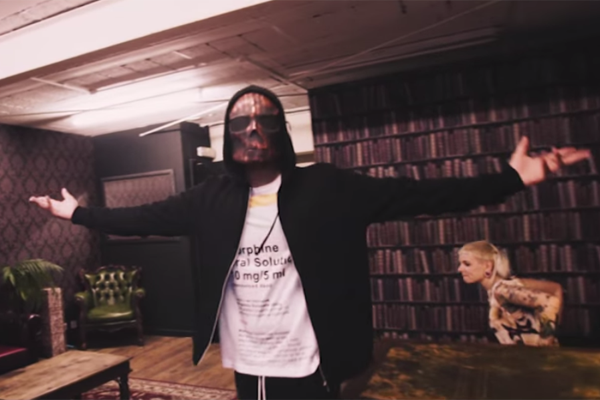 CASisDEAD
One of grime's most idiosyncratic talents, CASisDEAD has been releasing some of the best music in the scene in the past few years. His cassette Commerical 2 crossed the boundaries of grime, and well, an indistinguishable sound really. He was spitting over Kavinsky beats and fully bodying them. The talent he has shouldn't go unnoticed, and would be something captivating to hear with Damon's vocals too.
Freddie Gibbs
DOOM collaborated with Madlib to make underground classic Madvillainy and then feature on Demon Dayz and after MadGibbs' Cocaine Pinata, a Freddie Gibbs feature on a Gorillaz album only seems more fitting. After recently being acquitted of sexual assault, Freddie Gibbs has come back with two songs to reaffirm his solid grasp on the rap game. Bringing gangsta rap with thuggish rhymes galore to a Gorillaz song is something that would work so well, and Gibbs is the perfect artist for that, he's got the best flow in the game and has for the years with his breath control being perfect, and he's somebody that is easy to listen to and hard hitting at the same time, a very rare feat.
Any you disagree with? Any you think should be on here instead? Let me know and keep your eyes peeled for more articles.
Words by Rohan Parmar.